Ventnor 196 for 6
Bashley (Rydal) II 170 for 7
Bashley set off at the crack of dawn more in hope than expectation of getting a game of cricket in but the Isle of Wight's micro climate enabled the sun to come out at just the right time and allow a full 40 over match to be played.
Having won the toss new Bashley skipper Sean Read was pleased to remove Whyte in the opening over and when Ben Fletcher (1 for 24) bowled Snell the home side had lost both openers with just 29 on the board. Bajan all-rounder Alleyne who has player 30 first class matches and represented the West Indies at under 19 level showed his class with a patient and stylish 65 off 74 balls in a stand of 75 with the experienced Mark Fletcher (35) before Alleyne was well caught by keeper Ben Francis off Ethan Baker (1 for 36). The Ventnor middle order upped the tempo and flourished to finish on a testing 196 for 6 with Phil Morris (2 for 35) and Read ( 2 for 39) being the most successful bowlers.
The Bashley batters struggled to score against a pacey opening attack but this was not a massive surprise as this was their first visit to the crease for three weeks. Francis (16), Morris (12), James Underwood (14) and Saif Achakzai (18) all came and went and with the score on 82 for 6 the task looked impossible. However Sean Mulley and Baker had other ideas and gradually came to terms with the pace of the wicket and found ways to score. Mulley in particular managing to find gaps on the leg side and Baker showing maturity beyond his tender years. Mulley eventually holing out for 50 off 33 balls with 6 fours and 2 sixes on 158. The opening bowlers returned to ensure a home victory and Baker finished unbeaten on 30 from 32 balls but overall this was decent performance against a side who would be expected to be pushing for promotion come the season end.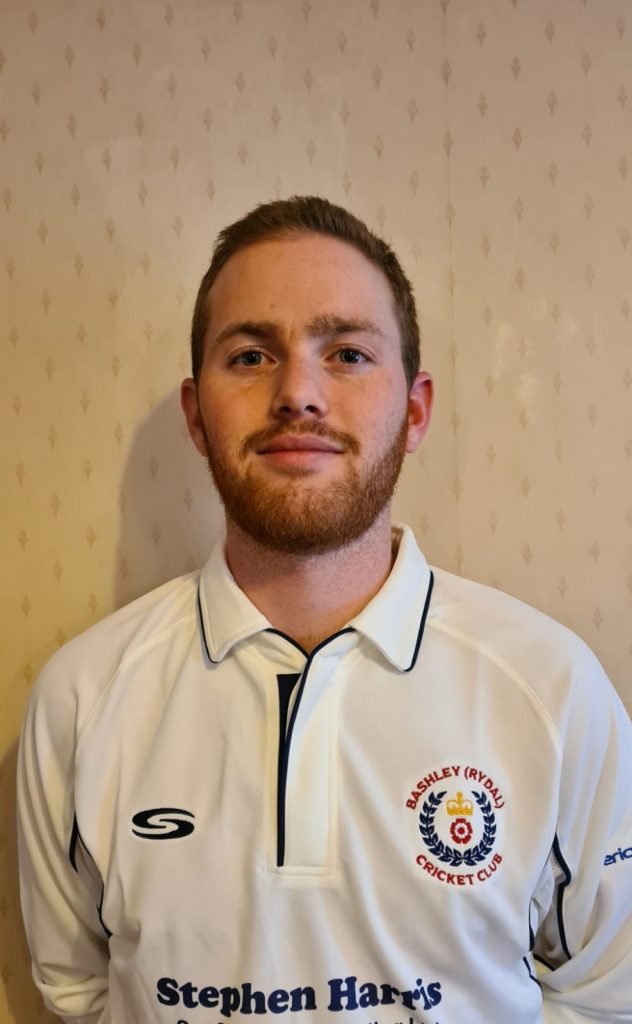 Mulley – 50