Bashley 3s snatch victory from the jaws of defeat against Pylewell Park in second friendly of the season.
Bashley batted first, and started positively with Tom O'Sullivan taking on the short deliveries of Jack Ferrara until taking on one too many, being caught on the boundary for 18 by Kris Laurent. The runs continued for the opening session with a positive score of 85-1 from the first 20 overs with the young Kieran Pardey retiring at 50* in the 22nd over.
Shortly afterwards a slight collapse occurred, with Will Manning being run out for 16, and the flight and spin from the slow left armer leaving both Craig Didben and Sam Scott stranded down the wicket, being bowled and stumped, respectively. Neil Taylor (17) and Alex Bourne (18) added to the score, but the tailenders were unable to see out the final overs leaving Bashley all out for 159 in the 37th over.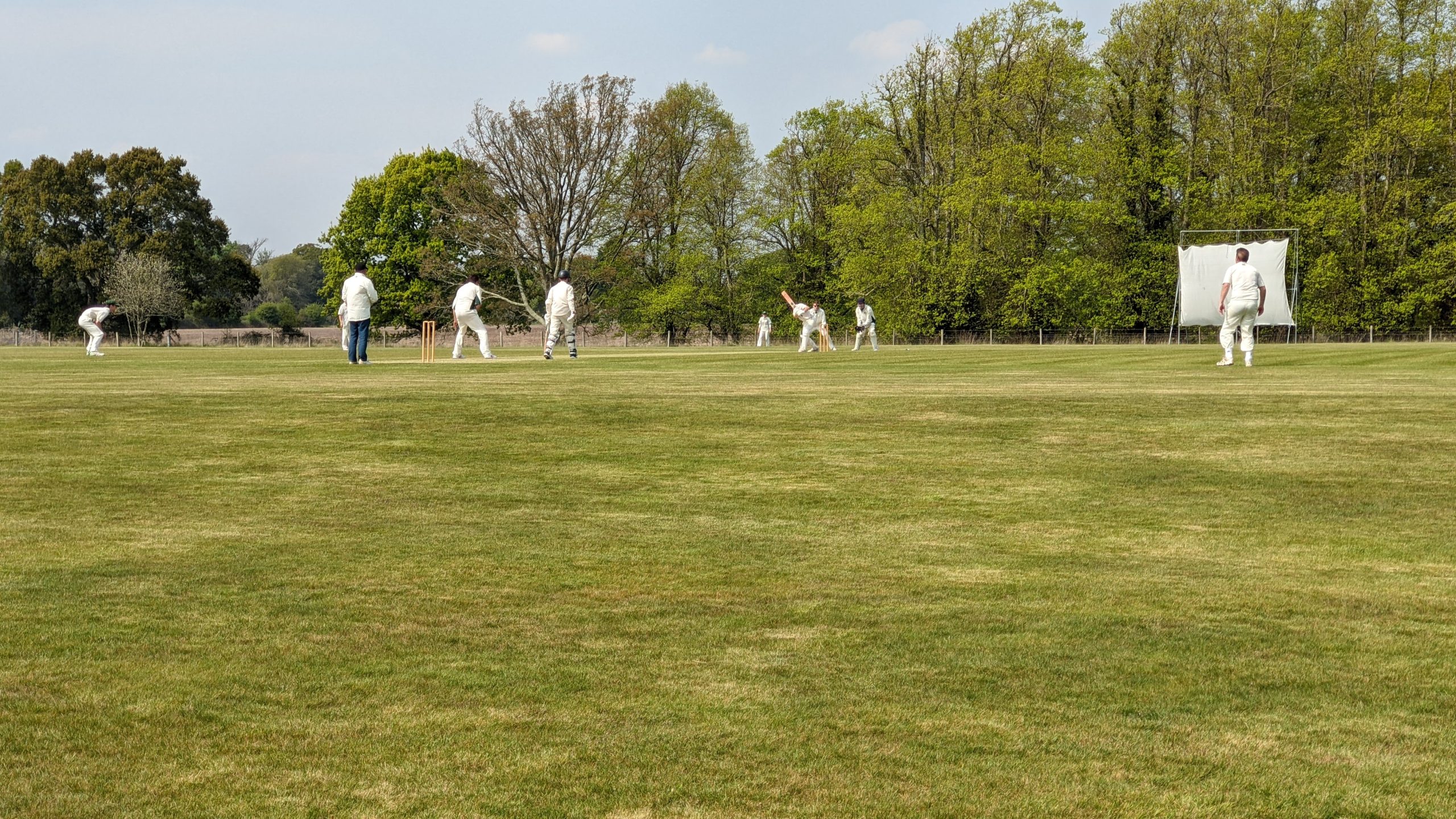 In the second innings Pylewell Park started strongly, taking the attack to Bashley's Jack Griffths, posting 70 for the opening partnership until Neil Taylor took the wicket of Matt Tryell (32) in the 15th over, caught behind by Alex Bourne. Bradley Varley continued to accumulate runs for Pylewell until he retired for 52* in the 20th over, leaving Pylewell with a promising score of 100-1, requiring only 60 run from the remaining 20 overs.
After the drinks break the momentum started to swing, with James McDonald (6 overs, 1 wicket, 25 runs) and RWE Paul (6 overs, 1 wicket, 17 runs) bowling a consistent spell to leave the game in the balance at 129-4 after 30 overs.
In the final session of the game Craig Dibden (3 overs, 1 wicket, 8 runs), getting his first wicket in 21 years, and Sam Scott (5 overs, 3 wickets, 7 runs) bowled a consistent spell outside off stump to leave Pylewell requiring 14 from the last over, with opener Varley returning from retirement.
In the final over, Varley was unable to obtain the strike, with Jack Griffths eyeing redemption from this opening spell, conceding only one run from four deliveries. Varley was unable to hit the required sixes off the final two deliveries to tie the match, leaving Pylewell on 150 after 40 overs, with Bashley won by 9 runs.