Although Lymington captain Simon Beetham won the toss and elected to bat it was the Bashley opening bowling pair of Mitch Wilson (2-21) and Simon Ridley who took the initiative by having Lymington reeling with three batsmen back in the hutch with only 7 runs on the board, the first to go was R. Scott bowled by Wilson for a duck. followed by R. Lock (1), caught by wicketkeeper Chris Ridley off the bowling of brother Simon with the score on 4. The third wicket to fall was C. Dickinson again bowled by Wilson for 2 but after this Terry Crabb in partnership with Ed Ellis took the score onto 83 when Crabb was dismissed by a superb catch by S. Ridley off the bowling of Simon Watkins (1-54). D. Hand (45) was the next wicket to fall, the first of 3 wickets for Josh Digby. but only after a fine stand of 107 with Ellis. With the total on 219 Ellis was the sixth wicket to fall but after a great knock of 106 from 116 balls, S. Beetham (13) went with no addition to the score and the returning S. Ridley (2-40) trapped M. Metcalf lbw for 6 and the innings closed on 240-6.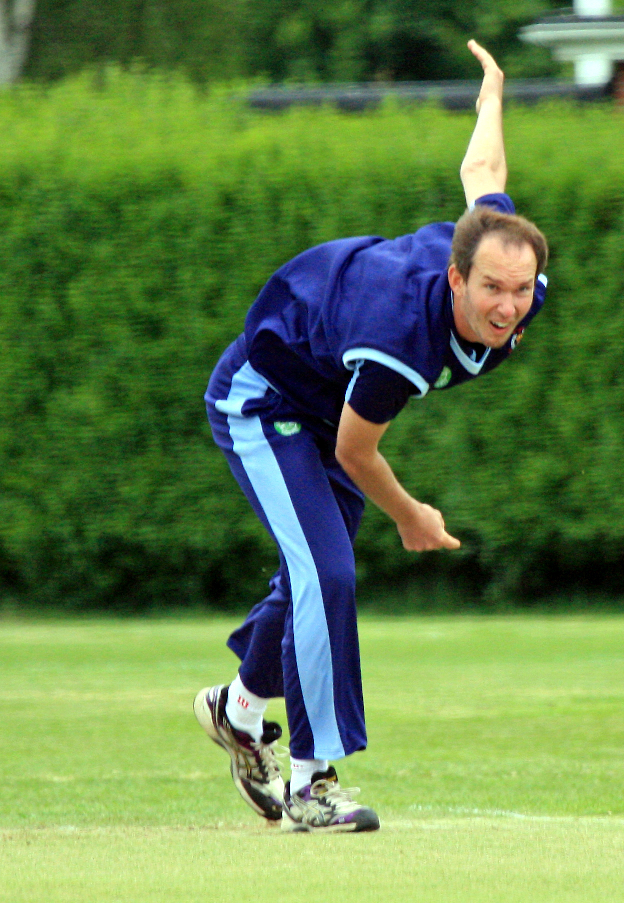 Simon Ridley – 2 wickets
The Bashley reply started steadily with both openers, Tom Gates and Josh Digby being watchful against the new ball until Gates (6) was caught off a short ball from Beetham, top edging a catch to Guy Layman on the fine leg boundary with the score on 11. South Australian, Patrick Page joined Digby and together they had a partnership of 126, with Digby who scored 39 being content to support Page who with no reputations to respect thumped 9 x 4's and 5 x 6's to score 115 off only 107 deliveries and set Bashley on the winning track. After Page was dismissed with the score on 188-4 Chris Vaughan (24) and Chris Ridley (23) saw their team home in the 49th over to leave Bashley the winners by 6 wickets.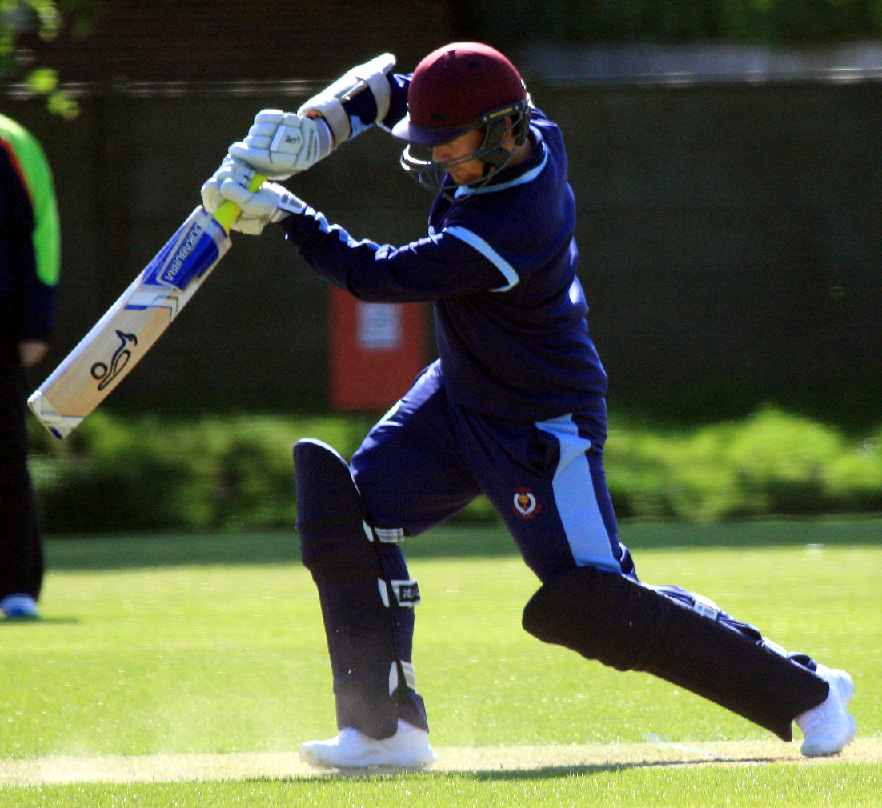 Patrick Page – 115 runs