Having lost the toss and been put in, it was important for bashley openers to get off to a good start. Unfortunately, that didn't happen as they lost their first wicket in the first over. The bulk of the hard work of the Bashley innings was put in the form of the partnership between mike porter and New signing Tim Taylor. Tim reached 50 before he was dismissed, which dealt even more responsibility to the bashley captain to post a good score for his team. He couldn't have replied in a better fashion by posting his first ton for the season. This left Bashley with a very respectful 272-6 off our 50, with other contributions from Josh Digby, Phil Morris, Pat Holly, Chris Ridley and a quick fire 15 from debutante Dan Goodey.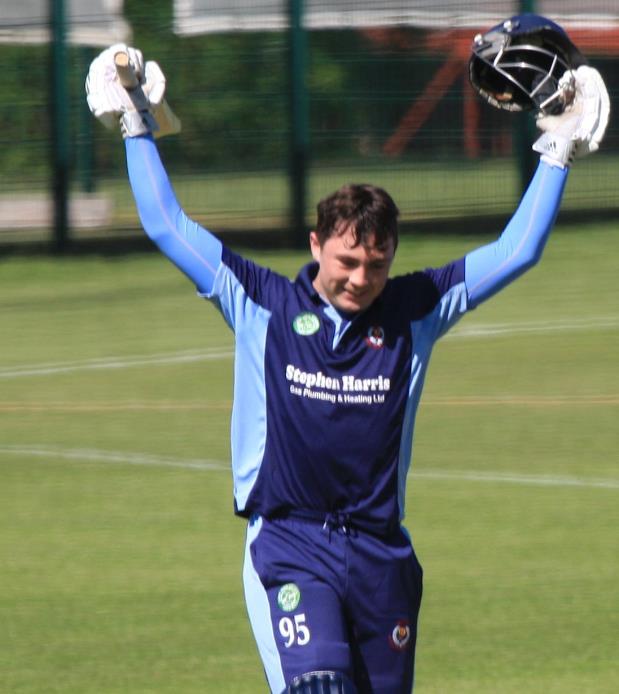 Kevin Nash took yet another SPL wicket early on, which brought world record holder Marco Marais to the crease, but Dan Goodey soon claimed him as his first SPL victim. Alton lost early wickets and were quickly falling behind the rate. It took a quick counterattack from Alton captain Scott Myers and opening batsman Michael Heffernan to put the game back in the balance. Alton went into the last 20 overs needing about 7 an over which looked very achievable with Heffernan still at the crease, however running out of partners. Late wickets from Josh Digby, Tim Taylor and Bradley Currie halted Alton's hopes of an opening day victory. The home side were eventually bowled out for 225 with Heffernan finishing with 90 and Dan Goodey finishing with fine debut figures of 3-55, with university teammate Tim Taylor announcing his SPL debut with a 50 and 2 wickets expertly demonstrating his all rounder capabilities.
Bashley ran out victors by 47 runs claiming a maximum 22 points with opponents Alton taking 8 points. Bashley will face South Wilts at home next weekend and Alton will travel to face last years champions Havant.