After a tight and tense game that was only decided on the last ball of the match South Wilts overcame Bashley (Rydal) to win by 3 runs and this was after South Wilts had won the toss and elected to bat first. They lost their first wicket with the score on 11 when T. Cowley (0) was smartly caught by Kevin Nash off the bowling of Dan Goodey (1-25) but after this early breakthrough S. Wilts then had a stand of 114 between Tom Morton and William Wade only broken when Wade was superbly run out with a direct hit for 48. Morton (73) then became the first of three wickets for Tim Taylor (3-46) aided by two catches by Sam Thomson and one by Brad Currie. The total was 176-5 at this stage but with the dangerous A. Godsal at the crease S. Wilts were looking to accelerate as he finished on 46 n.o. after a 22 run partnership with J. Mynott (9) and then a 47 run stand with S. Wilts captain James Hibberd (19 n.o.) to close the innings on 243-6.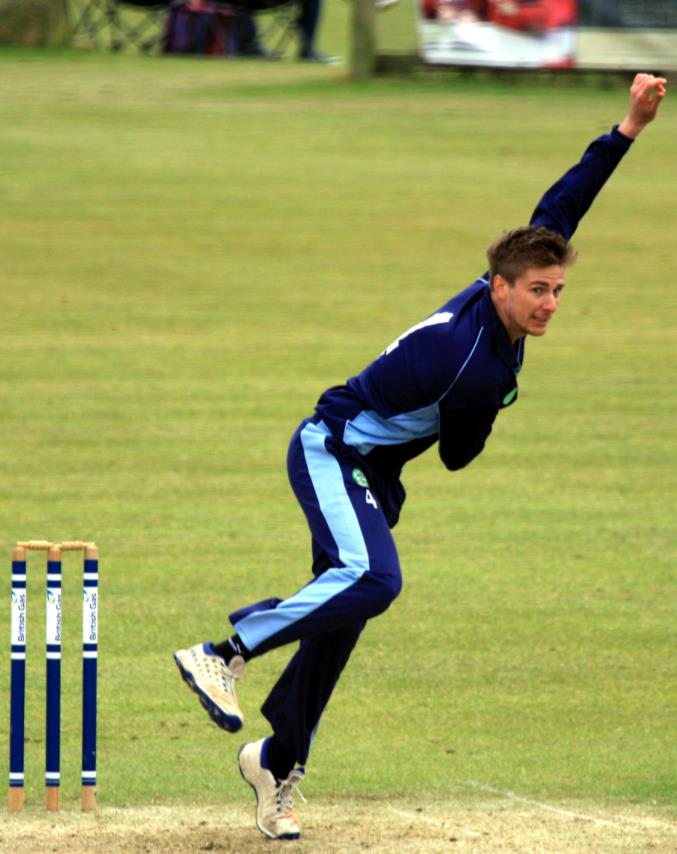 Tim Taylor – 3 wickets
Bashley also lost an early wicket in their reply when Dan Andrew was bowled by Hibberd for 1 and the score on 20. Tom Jacques then became first of 3 lbw decisions when trapped in front by Hibberd for 26. A 47 run stand between Taylor and Bashley captain Michael Porter was ended when Taylor (18). became the second lbw victim this time falling to L. Evans (1-47). Porter was batting beautifully at this stage but he too was a lbw victim, falling to off spinner J. Mynott (2-28) for 44 and the total on 116-4. When P. Morris (18) and Josh Digby (4) were dismissed Bashley were looking out of the game but Patrick Holly (49) with Sam Thomson (24) with whom he had a 62 run partnership set about chasing down the required runs and with Currie scoring a rapid 26 n.o. the match came down to the last over but Thomson was dismissed off the first ball and the last pair of Currie and Nash (1 n.o.) were unable to pierce the boundary and so Bashley lost by just three runs after a pulsating game which was in doubt right up to the final ball was bowled.