At Bashley we are delighted to announce the new signings of Dorset Trio Tom Barber, Mitch Wilson and Max Trueman for the 2017 season.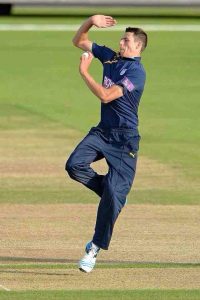 Tom Barber (pictured above) is a Left arm fast bowler who has had two professional contracts at Hampshire and Somerset. Tom made his competitive debut for Hampshire in 2012 where he played List A game against a strong Yorkshire side which included international stars such as Kane Williamson and Tim Bresnan. The game resulted in defeat for Hampshire however during the game Toms figures were a very respectable 2- 22 with the wickets of current New Zealand captain Kane Williamson and the experienced Andrew Gale. Barbs has since played lots of second team cricket for Hampshire and Somerset and has been training full time at Lords Cricket Ground with Middlesex CC. We look forward to watching Barbs this year at the BCG and hope to aid his development into becoming a first class cricketer.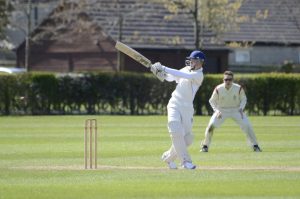 Max Trueman (above) is a top order Batsmen whose previous club was Parley CC, where he played a leading role in a successful U16 side who ended up being in the last 4 in the national competition. Max is currently in the EPP (emerging players programme) which is led by ex-professional Matt Keech and has improved greatly over the last few years. This improvement was spotted by Dorset CCC first team coach Paul Pritchard (ex- Professional at Essex) who invited Max along to winter nets last season. After impressing at winter nets Max was given his Minor county debut at the age of 16 (youngest player ever!). We look forward to seeing Max scoring plenty of runs at the BCG this year.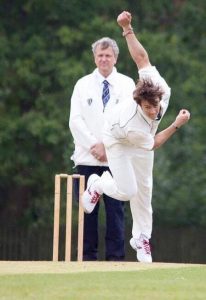 Mitch Wilson (above) is a fast- medium bowling all-rounder. Mitch joins Bashley with a wealth of experience having played around the country with various different teams. A right arm seam bowler who is a hard hitting middle order batsmen, Mitch has previously held contracts with Gloucester and Derbyshire. Although never breaking into the first team he has played a large amount of second XI cricket for both counties along with playing for Dorset on many occasions. Mitch comes from a professional background, however has been extremely unfortunate with injuries over the past few seasons and is therefore extremely excited to turn out for Bashley this year at the BCG where we look forward to seeing him taking wickets and scoring runs.