Bashley travelled to play Southampton Community and having lost the toss, were surprised to be asked to bowl first on a wet looking wicket. Opening bowlers Jason Eede and Sean Read both bowled with accuracy and beat the bat the numerous occasions without reward. They restricted the scoring to just 26 runs from their opening fourteen overs as the Community batsmen found scoring to be difficult. As the batsmen tried to increase the scoring rate then the wickets started to fall. Sam Scott and Tom Saunders both struck early and then made deep inroads into the Community batting. Scott in particular bowled with great accuracy and backed by good catching in the outfield he finished with an impressive six wickets for just 24 runs. Saunders (2 for 33) and Toby Mills (1 for 4) plus a run out ended the Community innings in the 31st over for just 92 runs.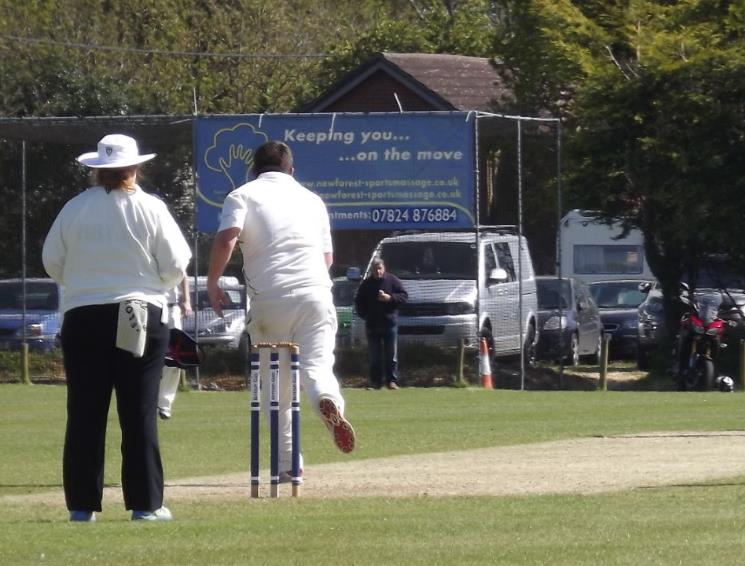 Sam Scott – 6 wickets
After tea, Tom Saunders started the Bashley response in positive fashion. He found good support from Harry Walton who made a polished 20 before he was caught and Saunders too was caught for 38.  Bashley however were always in control although Safeer Ahmed (2 for 15) and Gul Khan (2 for 13) both bowled well for Community. It fell to Scott (11 not out) to score the winning runs as Bashley ran out comfortable winners by 6 wickets with more than 19 overs to spare.