Bashley 3rds, with five changes due to player unavailability in the higher teams, hosted high flying Winton 1st team in glorious sunshine.
Bashley won the toss, elected to bat first and started steadily to reach 44 off the first 12 overs. They then lost 3 quick wickets, including Stubbington for 23, as Winton brought on their change bowlers. The scoring rate slowed as the wickets continued to fall including Jack Harris (15) and James Edmonds (13). After 31 overs, Bashley were in trouble at 93 for 6 but Sam Scott and Chris Gates then started to rebuild the innings until Gates was run out for 13. Young Dan Hart batted very well in support of Scott who was scoring freely until he was caught for an excellent knock of 50. Hart however grew in confidence and continued to punish the bowling to finish 37 not out and take Bashley to 198 for 8 after their 45 overs.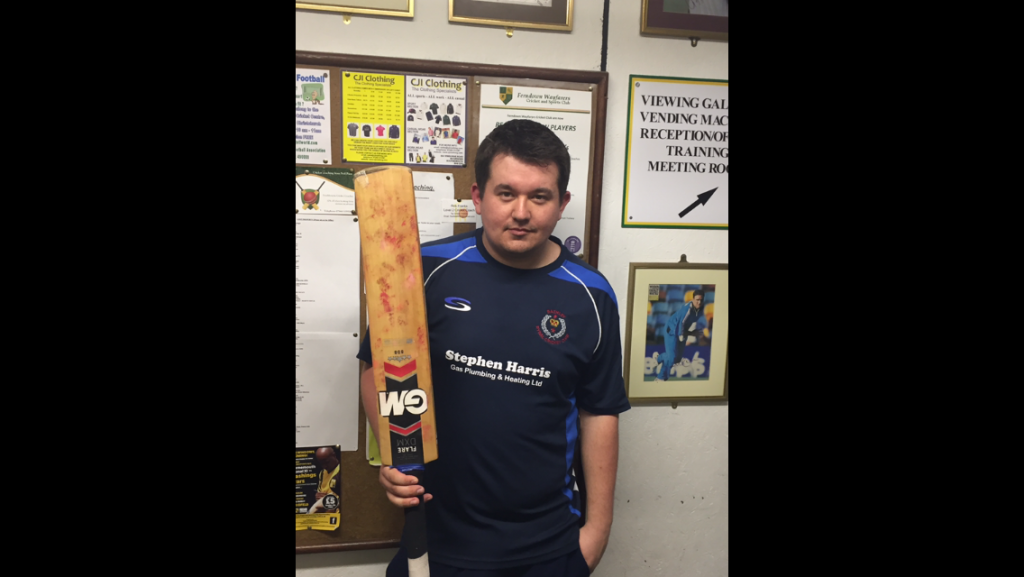 Sam Scott – 50 runs
After tea, Bashley strove for an early breakthrough but picked up only a solitary wicket (Hart 1 for 18) as Winton reached 100 for 1 after 27 overs. Toby Mills (2for 50), was rewarded for his good spell with two quick wickets to reduce Winton to 112 for 3 and get Bashley back in the game. However despite the full hearted efforts of all the bowlers, Winton progressed towards their victory target. Tom Harris (1 for 37) picked up a late deserved wicket but Clark (70 not out) saw Winton home to a 6 wicket victory in the 41st over.