Bashley 3s travelled to Ventnor hoping to keep their 100% record intact. On a sunny day at Steephill, the home side won the toss and asked Bashley to bat on what looked a very good wicket. Openers Tom O'Sullivan and Tom Saunders made a very quick start and had put on 58 in the 10th over before Tom O'Sullivan was caught for a quick 34. Graham Pardey joined Tom Saunders at the crease and kept the scoring rate high. Pardey was given out LBW for 33 in the 20th over with the score on 130. Arno Hattingh then joined Saunders and continued to dominant the Ventnor bowlers. Tom Saunders brought up a classy maiden senior 100 hitting the ball square for 4. Unfortunately Tom was out next ball caught in the deep. Jack Harris then nudged the ball round well to give Arno the strike as he looked in great touch. Arno had taken his score to 73 and the team score to 283 before he was bowled. Jack Harris was caught on the boundary on the last ball of the innings for 18. This meant Bashley had posted a very respectable 312-6 from 45 overs.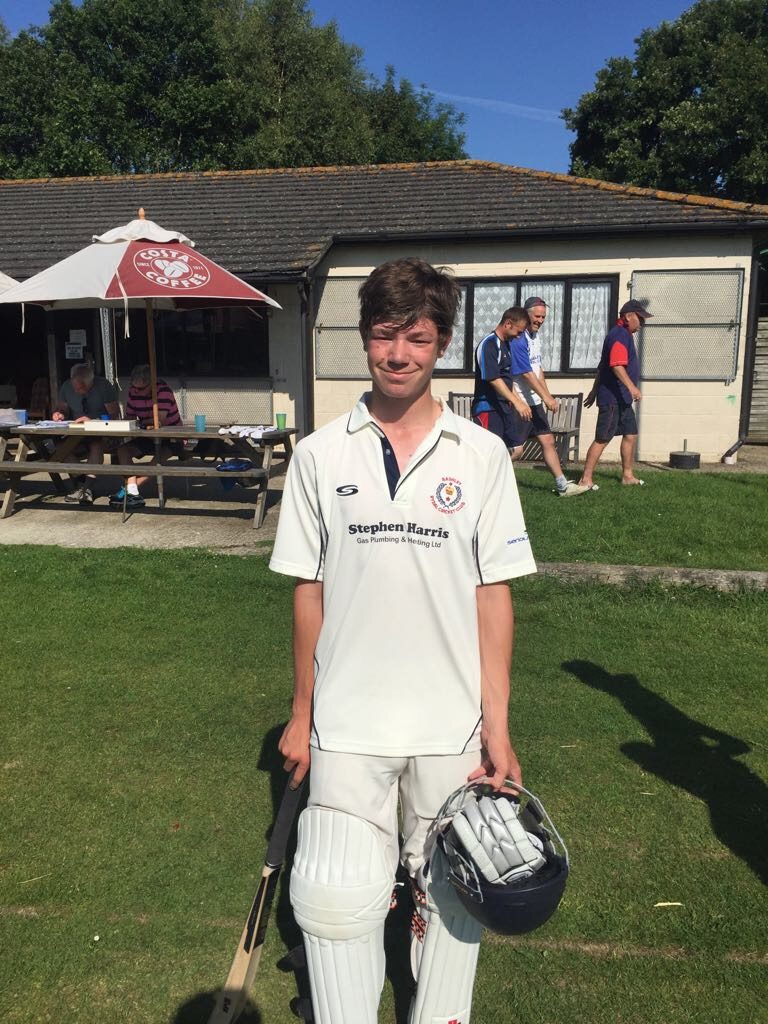 Tom Saunders – 100 runs
In reply, Bashley again started strong restricting Ventnor to 31-3 off 10 overs. Both Tom Saunders (1-14) and Dan Hart (3-33) started with great pace and accuracy. However, this brought Adam Wilson (79) to the crease who batted very well and had taken the score to 163-4 in the 31st over, with the help of Stuart Barbrooke (52). Bashley's standard had dropped during this partnership and dropped several catches. Once Sam Scott removed Barbrooke, standards raised and Bashley got the final 5 wickets quickly thanks to good bowling from Toby Mills (3-56) and Nick Clark (2-22). Ventnor were eventually bowled out for 208 leaving Bashley winners by 104 runs.
This leaves Bashley 3rds with 4 wins from 4. The only side to match that record, Shanklin, come to the BCG next Saturday.