Bashley (Rydal) 3rds 260 for 4
Old Netley & Highfield 115 all out
Bashley 3rds lost the toss and were surprised to be asked to bat first by Old Netley & Highfield. The Bashley openers made a solid start and had reached 38 when Simon Morris was caught for 19. Graham Pardey (44) and Saif Achakazai (54) continued to make steady progress as they lay the foundation for a big score. They were starting to accelerate the scoring rate when they were both dismissed to leave Bashley at 136 for 3 after 32 overs. This brought together Ryan Taylor and Sam Scott in an impressive 101 run partnership in just 11 overs as they completely dominated the dispirited Old Netley bowlers. Taylor was eventually caught for a hard hit 58 but Scott continued on to 49 not out. A late flourish from Tom Harris (17 not out), left Bashley at an imposing 260 for 4 after their 45 overs.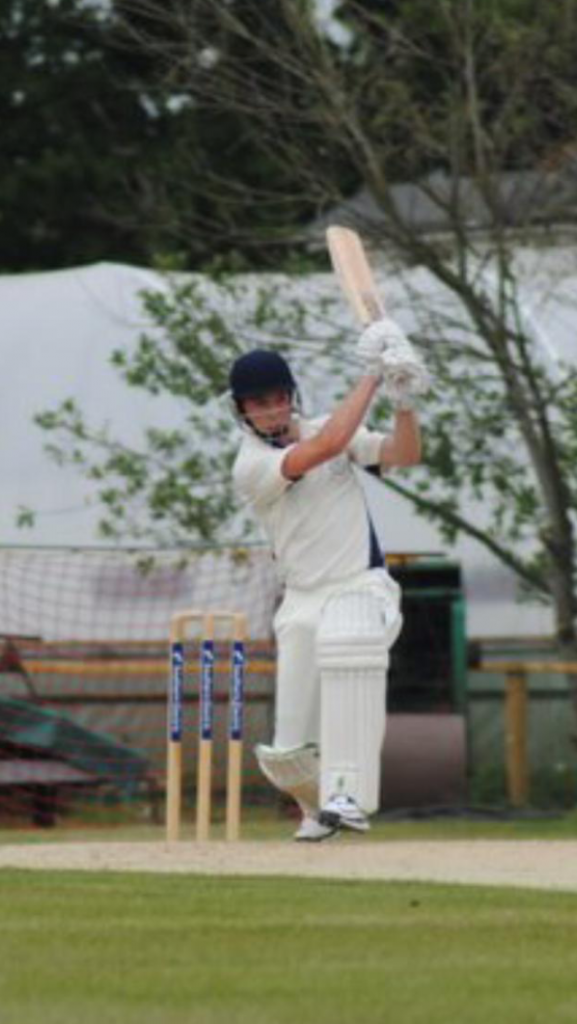 Ryan Taylor – 58 runs
After tea, Tom Harris (2 for 3) made immediate inroads and dismissed both the Old Netley openers without scoring. They never recovered from this start as wickets continued to fall at regular intervals. Young Sam Presland bowled a couple of excellent spells to finish with an impressive 5 for 16 from his eight overs. Wickets for James Edmonds (1 for 33) and two in the final over from Ted Bracey (2 for 24) completed the rout as Old Netley were dismissed for 115 after 35 overs. This left Bashley as the comfortable winners by 145 runs and moved them up to third place in Hampshire Division 3 South.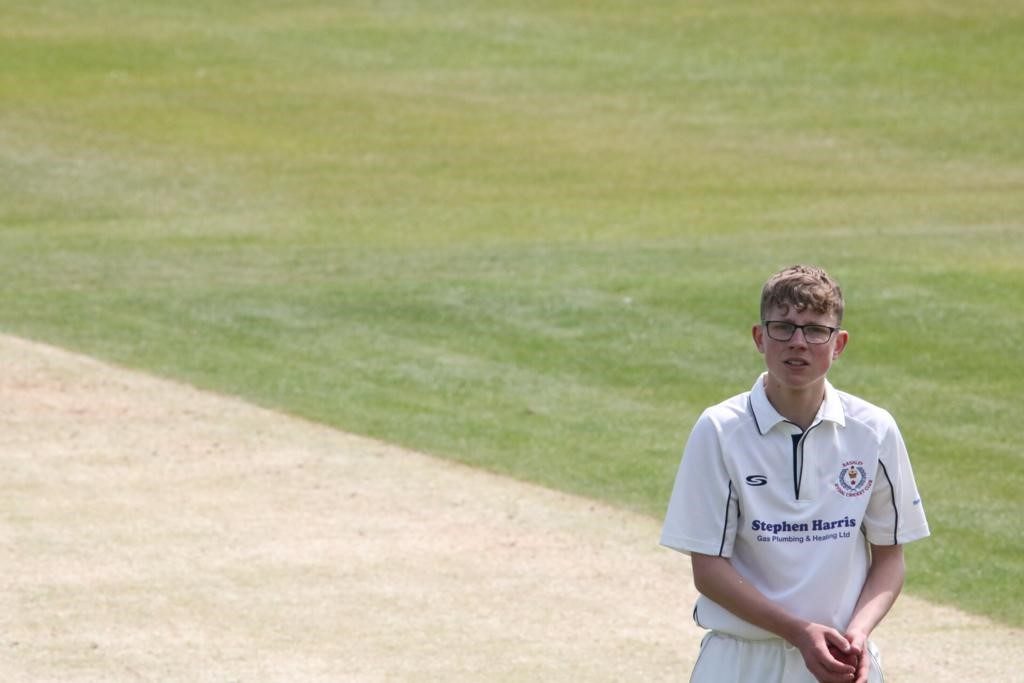 Sam Presland – 5 wickets