After successive Saturdays lost to rain, Bashley 3rds were eager to return to action as they entertained mid table Calmore.
Bashley were forced to make a last minute change to their side as Harry Walton was switched to the 2nd team replacing the ailing Jake Lilley. Having won the toss Bashley elected to bat first in the hope that Lilley would recover. They started promisingly and reached 46 for 1 after 13 overs when Calmore first change bowler Hurst came on to bowl. He took four quick wickets to reduce Bashley to a precarious 61 for 5 including Ryan Taylor bowled for an attacking 35. A twenty minute rain break halted proceedings and on the resumption Jack Ransom and Jason Eede started to rebuild the innings. Scoring was difficult at first against the accurate front line Calmore bowling attack with only well run singles on offer. Their patience was rewarded as they found scoring much easier against the later Calmore bowlers. As the boundaries started to flow they took complete control with 70 runs off the final 7 overs. Ransom and Eede both finished on excellent 63 not out to complete the recovery as they took Bashley to a competitive 192 for 5 off their 45 overs.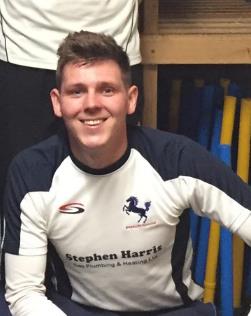 Jack Ransom – 63 not out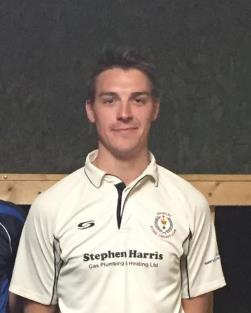 Jason Eede – 63 not out
After tea, the revised Calmore target was 176 to win off 38 overs. Eede (1 for 31) took an early wicket but Calmore started well in their run chase and were well in control as they reached 74 for 1 off 13 overs. Change bowlers Sam Scott and a recuperated Jake Lilley were then introduced and they turned the game back to Bashley once more.  Scott dismissed both set batsmen Perry (26) and Hurst (39) and Lilley, bowling with pace cut through the rest of the front line Calmore batting. The Calmore tail offered little resistance as Scott (4 for 34) and Lilley (5 for 15) completed a 49 run Bashley victory in a match of fluctuating fortunes for both sides.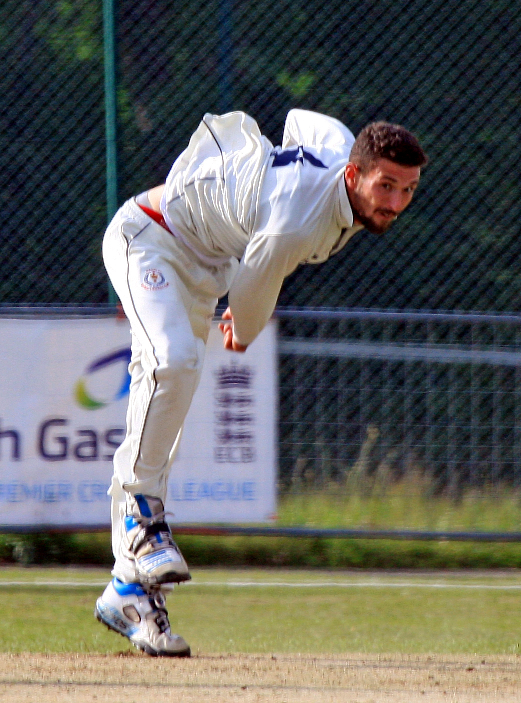 Jake Lilley – 5 wickets