The forthcoming cricket season is eagerly anticipated by all at Bashley CC with several exciting events in prospect.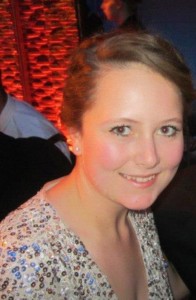 At the season's onset Libby Pardoe will complete a sponsored marathon swim to raise funds for the club. Libby started her swim in October last year at New Milton Recreation Centre and she has swam on average one mile (64 lengths) a day to complete the length of the Thames (214 miles).This epic swim will end on
2nd May on Libby's 20th birthday.
In May, Bashley will host two Dorset County matches.
On Thursday 19th May there is an exciting T20 county match between Hampshire and Dorset. This will be a late warm up match for Hampshire before they start the national Nat West Blast T20 competition. On Sunday 22nd May Bashley again host Dorset as they play Devon in the Minor Counties 50 over knock out trophy.
On the playing side the first team will be captained by Michael Porter and welcome the return to the club of Gavin Bailiff as their overseas player from Australia. Gavin was an outstanding junior player at Bashley who was establishing himself in the first team when his family emigrated to Western Australia in 2009. In addition new recruits Tom Gates from Fawley and Richard Lock from Banstead will strengthen the batting and Ryan Macciocchi a slow left arm bowler from Tynemouth will complement the bowling. They will replace some outgoing first team players including former captain and star batsman Richard Morris who has joined a club closer to his home.
The second team look forward to the return of captain Phil Morris who missed the whole of last season through injury. They will be looking to build on last year's strong third place finish in Premier League Division 2.
The third team return to playing cricket at Bashley Road after several years playing at Pennington. They will play on the newly installed grass wickets and extended outfield of the second pitch at Bashley. After last year's runners up spot and promotion to County Division 3 they will be aiming to consolidate under the continuing captaincy of Mike O'Sullivan.
The fourth team extend a warm welcome back to skipper Luke Stubbington from his stay in Australia as they compete in Regional Division 2 West.
The fifth team in Regional Division 3 West will play their home matches at nearby Ballard School under the continuing captaincy of Chris Lewis assisted by Steve Harris. They aim to continue their excellent work in introducing and progressing junior players through adult cricket.
From the junior section, Bashley has great hopes for the continuing progression this season of several exciting young players especially their County representatives Patrick Holly, George Pardoe, Patrick Lewis and Tom Saunders.
Bashley welcome members and new players of all abilities for the forthcoming season. Please phone Club Secretary Patrick O'Sullivan 01425 612038 for details.