Following on from the Broncos 100% start to the indoor campaign, Bashley Broncos A produced another fine performance to beat Verwood by 59 runs. Batting first, Bashley posted 176 thanks to retirements from Michael Porter, Dan Goodey and Brad Currie. In response, Verwood made 117-5 with Dan Goodey picking up 3 wickets.
Bashley Broncos A then made it 4 wins from 4 with a 50 run victory over Ferndown Wayfarers. Michael Porter, Phil Morris, Dan Goodey and Brad Currie all cleared 20 and then all fell to run outs. Ferdown were restricted to 107 in response to Bashley's 157 with Dan Goodey picking up another 2 wickets.
The B team continued the clubs success with two more wins to top Division 2 with a 100% record. New Milton A were Broncos B third opponents of the year and managed to win by 4 runs. Batting first, Bashley made 134 for 3 with Ryan Taylor, Mike O'Sullivan and Tom Saunders all retiring. New Milton needed 15 to win from their final 2 overs with plenty of wickets in hand. Jason Eede then bowled the over of the year, taking a double wicket maiden to finish with figures of 3 overs, 1 for 9. Sam Scott then managed to hold his nerve to ensure the B's winning run continued.
In their latest game, Broncos B beat Verwood by a very comfortable 96 runs thanks to an impressive batting performance from the side. Tom O'Sullivan and Pierre Van Wyk batted beautifully to both reach 50's and Sam Scott chipped in with a valuable 31*. In response, Verwood finished on 109-4.
Our young Broncos C side made it 3 wins from 3 in their season with a 42 run victory against Christchurch. Batting first, the side were struggling losing 4 early wickets. Jack Harris made a very valued 27 but the innings belonged to Dan Hart who made a match winning 56 runs. In response, Christchurch finished on 97-4. Jack Griffiths picked up 2 early wickets and then tight bowling from the side ensure they ran out deserved winners.
Broncos C made it a complete set of 4 from 4's with a win over Parley. Bashley batted well to post a very competitive 181. Tom Saunders, Sam Presland and Tom O'Sullivan all retired. Parley looked like they were getting close but finished on 156-5 with Tom Hayward-Cox picking up 2 wickets.
Finally, Bashley Broncos progressed through to the Semi Final of the indoor cup after a close win against Ellingham. Bashley posted 135 thanks to an incredible innings from Michael Porter. With the side 5 down for not very many, Ports played superbly to craft a magnificent 107. This match winning innings was crucial with Ellingham only falling 17 runs short.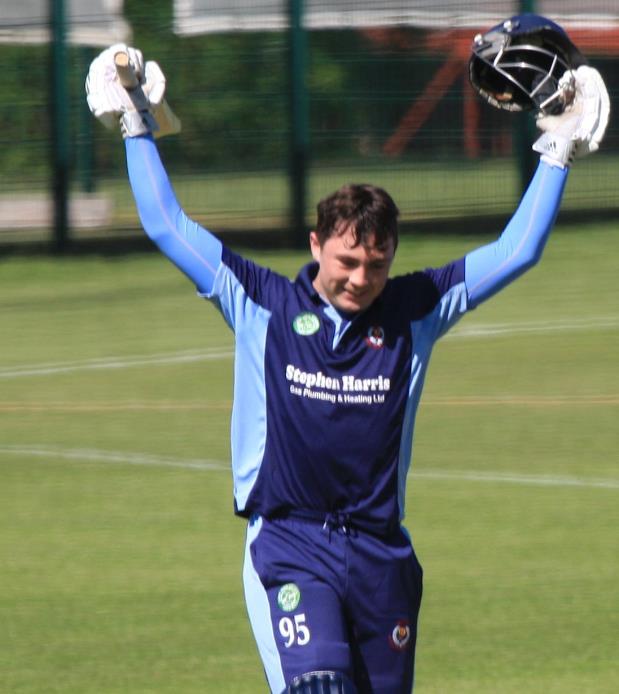 These results mean the Broncos have won an incredible 13 out of 13 so far this campaign. Let's hope this continues.
If you are not involved in our indoor games and would like to play, please contact Jack Ransom, Sam Scott or Jack Griffiths.