Bashley 3rds, without 4 players from last week's side on 2nd team duty, travelled across the New Forest to play Woodgreen.  Bashley won the toss and elected to bat first in humid, overcast conditions. On a dry pitch with uneven bounce, Bashley lost an early wicket but started to recover when Ryan Taylor was bowled for 17.Michael O'Sullivan joined Graham Pardey and they took the score to 73 when O'Sullivan was caught in the deep for 12. Pardey looked in excellent touch as he put away any loose deliveries and in partnership with Jack Ransom they took Bashley to a very promising 146 for 3 after 34 overs. Pardey was eventually caught and bowled for an invaluable 61 runs and soon afterwards Ransom was also caught and bowled for an excellent 41.The rest of the Bashley batting very quickly subsided as they were all out for a disappointing total of 173 in the 42nd over.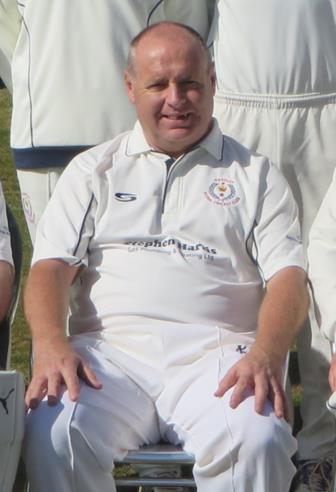 Graham Pardey – 61 runs
After a very satisfying tea, Jason Eede took two early wickets but Nash and Harding  batted well to take Woodgreen to a threatening 69 for 2.Tom Harris then made a crucial breakthrough with a double wicket maiden and when he trapped Nash lbw for 46 the match had swung back in Bashley's favour. Toby Mills bowled an impressive 10 over spell to take two more key wickets as Bashley maintained the pressure. Despite some big hitting from the Woodgreen lower order batsmen, Bashley continued to take wickets. Eede (3 for 25) dismissed the dangerous Parker for 21 and Tom Harris completed his excellent spell of 4 for 26. Sean Read (1 for 46) took the final wicket as the 8th catch of an inspired bowling and fielding performance completed a Bashley victory by 23 runs in a close and exciting match.