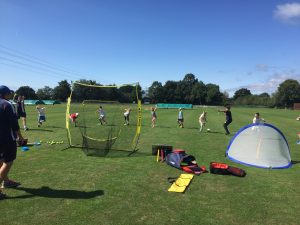 Summer Camps are here… and although the "rain interrupted play" on Wednesday, Master Classes were back in glorious sunshine on Thursday.
Next week brings week 2, and for now a more settled forecast.
Junior Camp will run from 10am – 3pm on Tuesday 20th, Wednesday 21st and now Friday 23rd ( to replace the session lost to rain)
Master Classes from 10am-12.00, and 1pm – 3pm on Thursday 22nd August
Bring your packed lunch, drinks and snacks.
Spaces are still available for all sessions next week, so please contact us to reserve a space