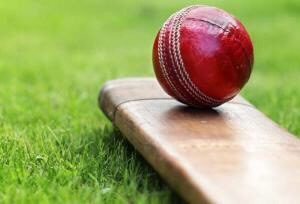 Bashley 140/4, Lymington 140/4
In the intense heat of Sunday, Bashley U16s hosted Lymington at the BCG. Lymington won the toss and put Bashley into bat. Despite an early loss of wicket as J.Harris (1) was bowled by J.Wallbank, Bashley's T.Saunders ( 45 retired) and T.Hayward-Cox ( 42 retired) batted steadily, and with contributions from S.Presland (17), W.Syms (8), D.Hart (6), T.Mills (4 no) and J.Hood (1no), Bashley finished their innings on 140/4
In reply, Lymington's openers also lost an early wicket as H.Smith (3) was bowled by Saunders, but C. Robertson ( 43 retired) and C.Hampton ( 42 retired) , J. Wallbank (27) also batted steadily to push the score on.
An eleventh hour injury had left Bashley with 10 men in the field.
With 2 overs remaining and 10 runs required, the outcome looked inevitable. Bashley's D. Hart restricted Lymington to just 1 run scored from the 17th over, and with the spectators hearts in their mouths, T.Saunders took the last over, and with just 9 runs scored, the scores were tied !
A very determined performance from both teams, and an exciting finish to the match for the spectators!
Bashley: J.Harris, T. Saunders, T. Hayward Cox, S. Presland, J.Yapp, T. Mills, J. Hood, W. Syms, D. Hart, J.Hishon