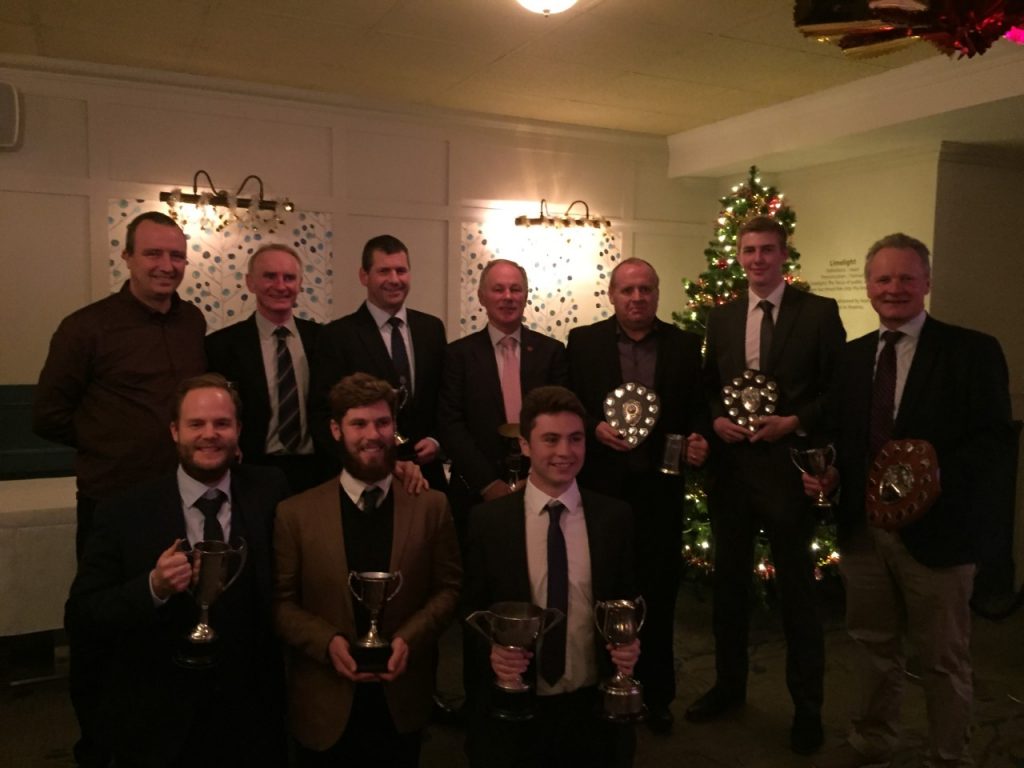 Back Row Left to Right;  Matt Wedge, Richard King, Neil Taylor, Bobby Paul, Graham Pardey, Tom Harris, Chris Lewis
Front Row Left to Right: Phil Morris, Sam Thomson, Michael Porter
Bashley (Rydal) Cricket Club held their Presentation Night for 2015 at Bashley Park to round off another successful year for the club.
The first team finished 3rd in the Southern Premier Division and won the all day Time Pennant. The second team were relegated from Southern Premier Division 2 on the last day of the season when their match was rained off. The third team comfortably retained their place in County Division 3. The fourth team gained promotion to Regional Division 1 and the fifth team retained their place in Regional Division 3.
To cap a successful season, first team captain Michael Porter received the Southern Premier Cricket League award of Young Player of the Year. The Bashley ground staff also received the prestigious Ground of the Year award.
The club awards on the night were presented by former Bashley colt and returning overseas player Gavin Bailiff.
Award winners on the evening were;
1st team batting Michael Porter                    1st team bowling Sam Thomson
2nd Team Batting Phil Morris                         2nd Team Bowling Neil Taylor
3rd Team Batting Graham Pardey                  3rd Team Bowling Tom Harris
4th Team Batting Matt Wedge                       4th Team Bowling RWE Paul
5th Team Batting Chris Lewis                         5th Team Bowling Sam Presland
Young Player Award Michael Porter
Club person of the Year Award Chris Lewis