New boy Gates and Veteran Nash star for Bashley
Bashley won their last pre-season friendly on Saturday against Surrey premier league side Normandy at the BCG. Bashley won the toss and asked Normandy to bowl first. This had proved to be a good decision as the hosts got off to a positive start. The opening pair Tom Gates (97) and Josh Digby (10) put on 85 for the first wicket within 16 overs. Gates was particularly impressive with his 50 coming off 66 balls as he was finding the boundary consistently and showing no real chance of giving his wicket away. Unfortunately the rest of the Bashley batsmen didn't show the determination Gates had done to stay at the crease. With opener Digby gone and the remaining Bashley batsmen failing to register a score in double figures the scorecard was dismal reading. Spin was the order of the day as the Normandy bowlers made the most of a turning pitch taking 8 of the Bashley wickets. The Bashley batsmen will be looking for vast improvement against local rivals Lymington next Saturday. Bashley's innings finally came to end when Gates was trapped lbw just three short of his maiden century for Bashley. Gates's form during the pre-season will have no doubt secured his opening spot for next week's league opener.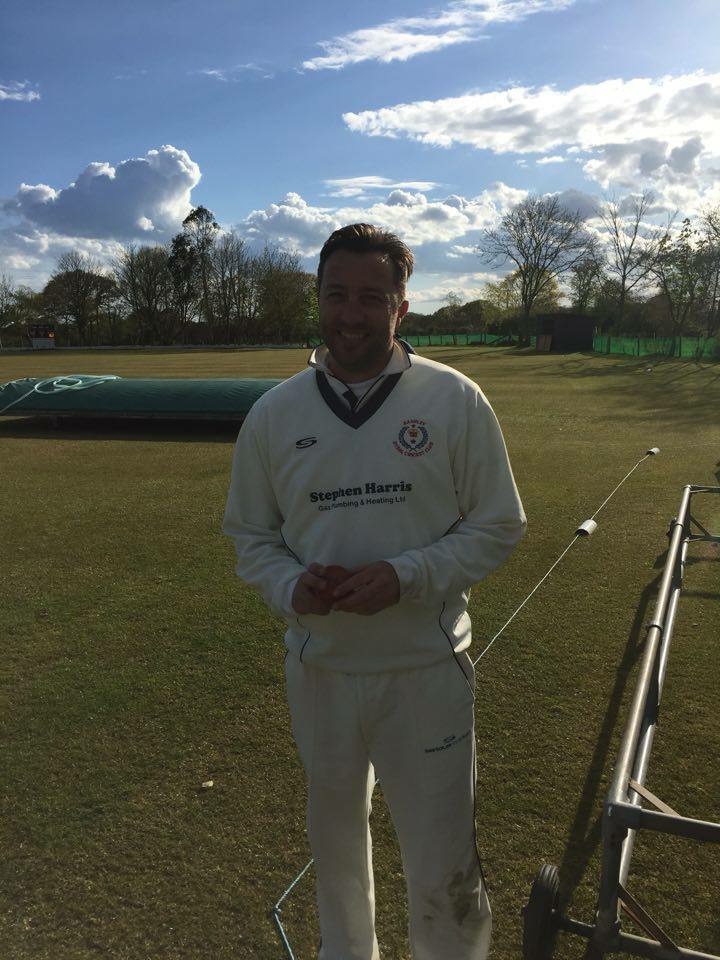 Openers Jake Lilley (7-0-40-2) and Kevin Nash (8-3-25-5) knew early wickets were key if Bashley were to win the game. However the two openers struggled at first with Normandy batsmen finding the boundary on several occasions. After a couple of overs each the Bashley bowlers starting to hit their areas and were asking a lot more questions of the batsmen. Nash at the ripe old age of 40, was the star of the attack in a spell that saw stumps flying at regular intervals. The end of their spells left Normandy struggling at 59-7 and in need of a big partnership.Ryan Macciocchi (8-3-18-1) showed again his control with ball in a very economic spell who was backed up by Dorset spinner, Sam Thompson (4.5-0-8-2) at the other end. After a brief partnership of 31 the Normandy tail failed to wag and were quick to go and Bashley found themselves winning their second and last pre-season friendly.
Next Saturday sees Bashley face local rivals Lymington in the league opener at the BCG for a 1pm start