With a fine all round performance Bashley (Rydal) defeated neighbours New Milton by 4 wickets at the BCG to extend New Miltons losing sequence and they did this after asking the visitors to bat first in overcast conditions with rain threatening. Opening batsmen Tom Arnold and Nick Park had a steady start taking the score onto 37 when Arnold (17) edged an Andy Neal delivery to keeper Chris Ridley, this brought James Park into partner his brother and together they had a 17 run which ended when Nick was adjudged lbw off the bowling of Simon Watkins for 21. The spin trio of Watkins, Sam Thomson and Josh Digby were making the batsmen work hard for their runs and the total became 84-3 when James Park was caught by Digby off the bowling of Thomson for 21. With N.Elliott being caught by K.Nash for 4 off Digby (1-38), Kiwi David Wakefield was then partnered with James Haggaty and together they had a stand of 70 which ended when after scoring a patient 56 Wakefield was well caught in the deep by T. Jacques off the bowling of S. Watkins (2-75) and the score was 172-5. After another 23 runs were added Haggaty (54) was caught by Michael Porter off the bowling of Sam Thomson and with Ollie Shrubsole being 20 n.o. along with Ryan Beck (6 n.o.) the New Milton innings closed on 212 from their 64 overs.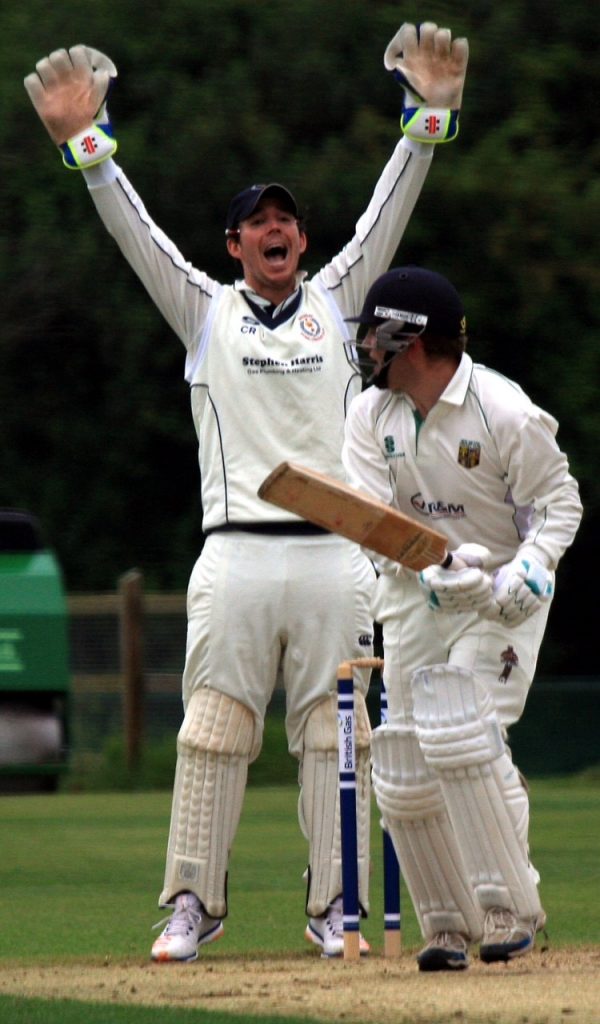 Chris Ridley appealing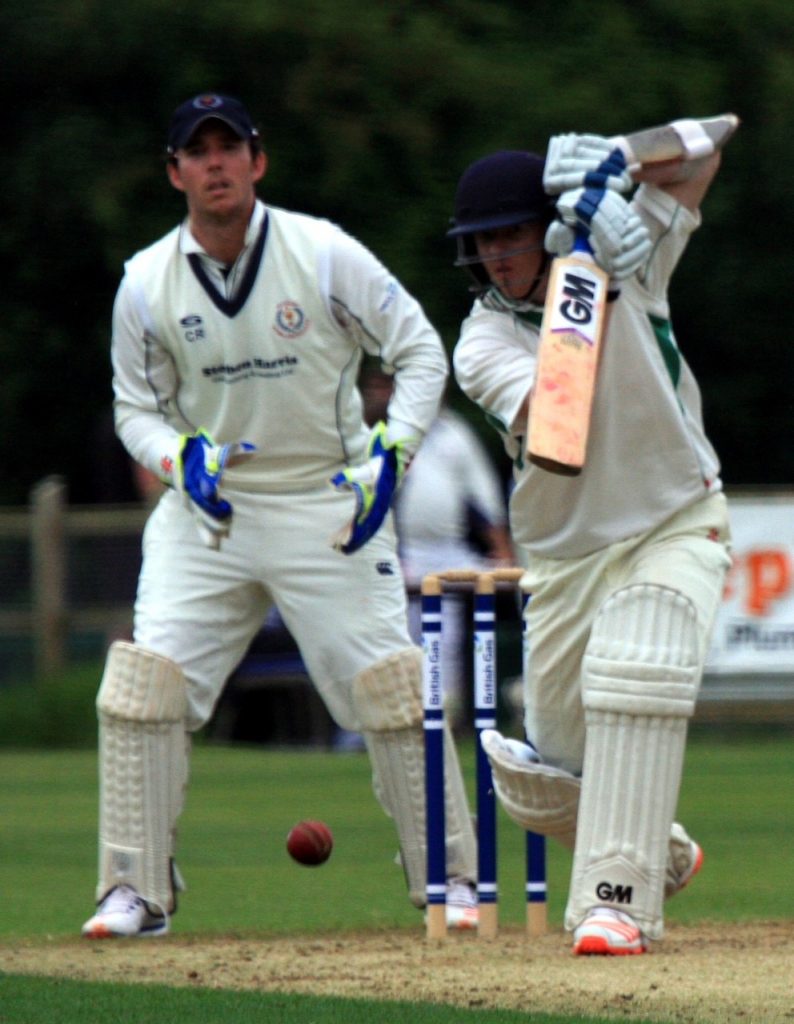 David Wakefield New Milton 56
With the score on nine Bashley lost their first wicket when Neil Thurgood was well caught in the slips by Haggaty for 5 off the bowling of George Watts (1-43), Tom Gates was now joined by Tom Jacques taking the score onto 44 when Gates top edged a sweep shot and was caught by T. Arnold for 33. Jacques together with M. Porter then had the highest partnership of the game by sharing 109 runs with Jacques (54) scoring his maiden premier league 50 when he too was caught by Arnold off the bowling of Haggaty (2-52). Gavin Bailiff then hit a quick 25 but became the fourth wicket to fall with the score on 196 when D.Loader had him also caught by Arnold but with Porter in imperious form scoring 81 from 117 deliveries. Bashley eased passed the required total when Simon Watkins stroked the ball to the boundary to leave Bashley the winners by 4 wickets and unbeaten in the all day format.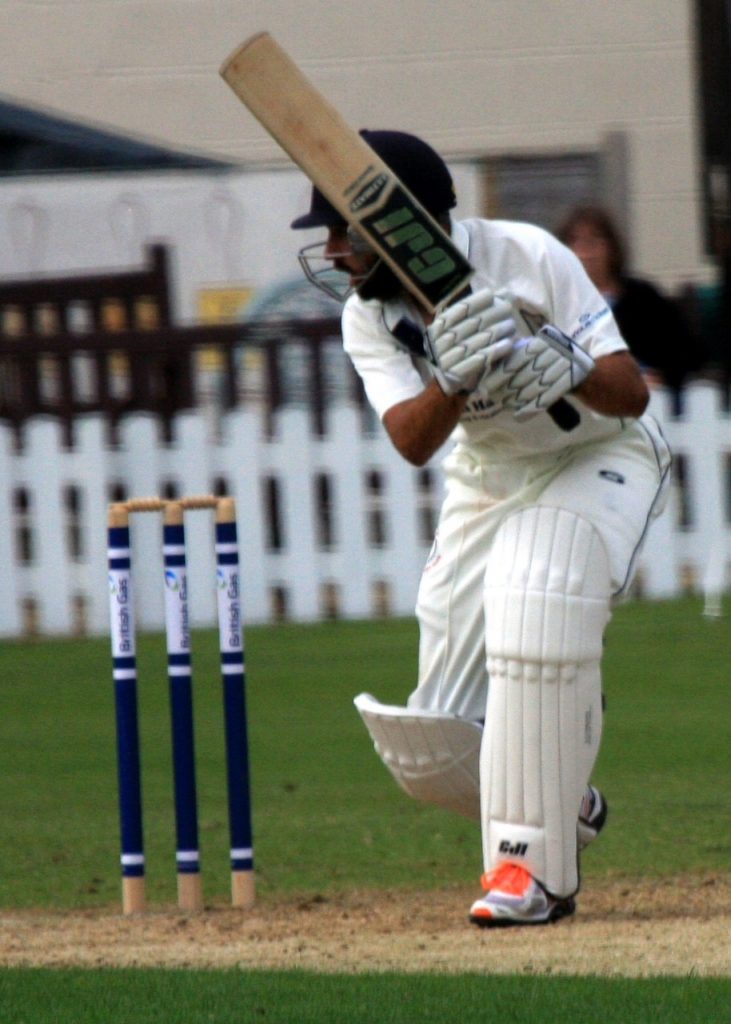 Tom Jacques Bashley 54 His maiden Premier League 50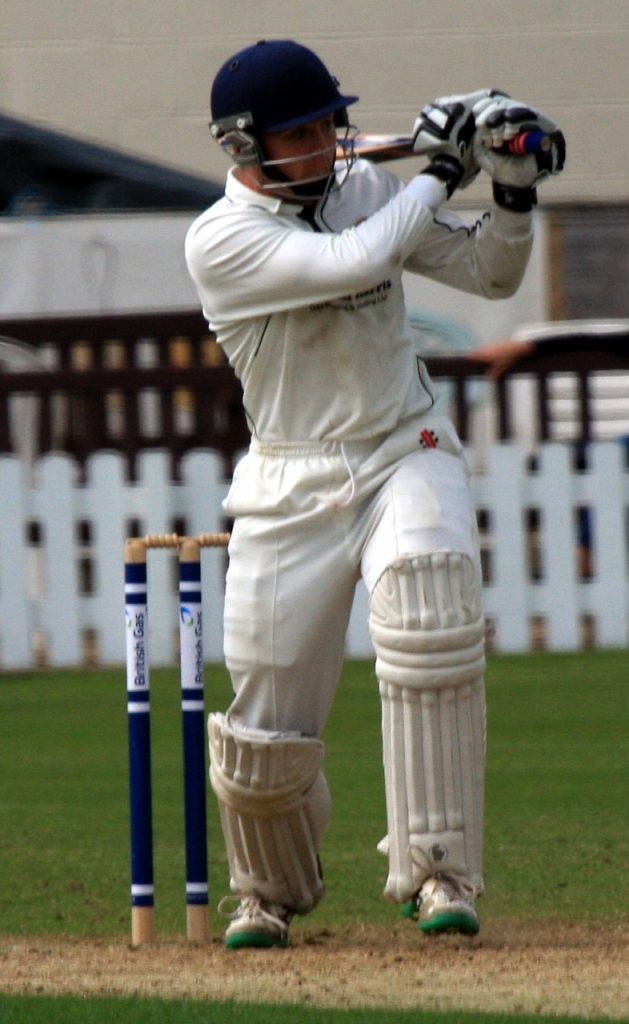 Michael Porter Bashley captain 81