For the first time, Bashley Broncos have entered 3 indoor teams into the winter leagues with the sides playing in Division 1, 2 and 4 respectively.  So far this season, Bashley have accumulated 6 wins from a possible 7.
Bashley Broncos A made a dream start against Ferndown Wayfarers. Bashley posted a solid 144 (thanks to Michael Porter, Phil Morris, Jack Ransom and Mitch Wilson all retiring) before skittling the opposition out for just 14. Jake Lilley took a wicket in the first over before Mitch Wilson returned figures of 4 wickets for just 7 runs.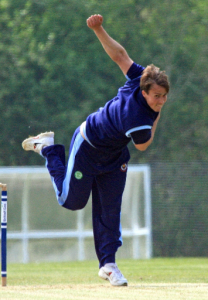 Mitch Wilson – 4 wickets
Bashley Broncos B also made a winning start by taking 21 points from their opening game against Parley B. Bashley batted first and scored 133 (Ryan Taylor 28* and Mike O'Sullivan 29) before restricting Parley to 116.
Bashley's newest side, Bashley Broncos C, were placed straight into division 4 out of 6 and got off to a glorious start against Ringwood Rhinos. Our young Bashley side posted an above par 158-2 thanks to Jack Harris 28*, Tom Saunders 28* and Joel Hood 21*. In response, Ringwood could only get to 98-5 with Darren Britton picking up 2 wickets.
This year was the introduction of a trophy competition as long as the main indoor cup. In the first round Bashley took on Cobham and posted 168 before bowling out Cobham for 69. Both Sam Scott and Tom Saunders struck well-made 50's ensure a big total was on the board.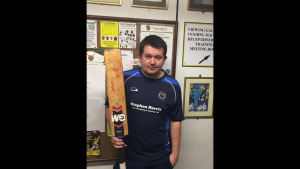 Sam Scott – 50*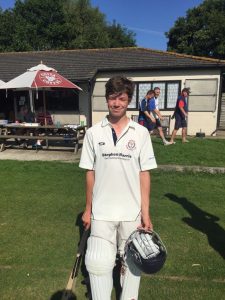 Tom Saunders – 55 runs
In their next game, Bashley Broncos A once again showed their quality with the ball. This time they managed to bowl out Verwood for just 21 runs before taking the 6th and final wicket. This time Pierre Van Wyk picked up 4 wickets with Mitch Wilson taking the other 2. This was in response to Bashley posting 146-5 in the first innings thanks to a very impressive 59* from Tom Jacques.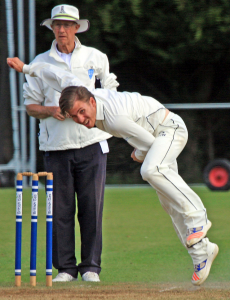 Pierre Van Wyk – 4 wickets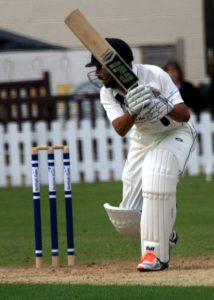 Tom Jacques – 59*
Bashley Broncos C then kept up our clubs winning run against East Christchurch. Bashley managed to post 133 thanks to 52* from Toby Mills and then restricted Christchurch to below 100.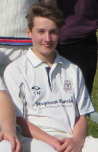 Toby Mills – 52*
The only blemish to our indoor season came on Tuesday night as Bashley Broncos B couldn't defend a very respectable 168 (Ryan Taylor. Luke Stubbington and Sam Scott all retired). Poole Town B won the game with 1 ball to spare but were helped considerably by Bashley Broncos giving away 43 wides in a very uncharacteristic performance with the ball.
If anyone would like to get involved in our indoor programme, please contact Jack Ransom, Sam Scott or Kris Laurent.