12 May – week two
Hampshire Cricket League Regional Division II South West
Bashley 5th XI beat Bournemouth IV XI by 19 runs.
Bashley 5s came into the second week of the season eager to notch up another victory. The opposition Bournemouth IVs had also won the opening fixture making it an early top of the table clash.
For the second week in a row, Bashley won the toss and elected to bat first. Piers Scott and Paul Kemp made a watchful start with Kemp surviving a nasty blow to the head after mistiming a pull shot. The partnership was broken with 56 on the board initiating a mini-collapse as Ashley Smith (3-20) recorded a hat trick; Scott (19), Julian Hood (0) and last week's top scorer Arno Hattingh (0), his victims. With Kemp following shortly after with a well-made 46, Mike Cutler and Jack Griffiths were tasked with repairing the damage. Cutler, batting with P Scott as his runner, was the more aggressive of the two racing to double figures. When he was out for 32, it was left to Griffiths and Sam Scott to steady the ship. Griffiths made 41 which is his highest score for the club which hauled Bashley to a respectable 178-7 at stumps.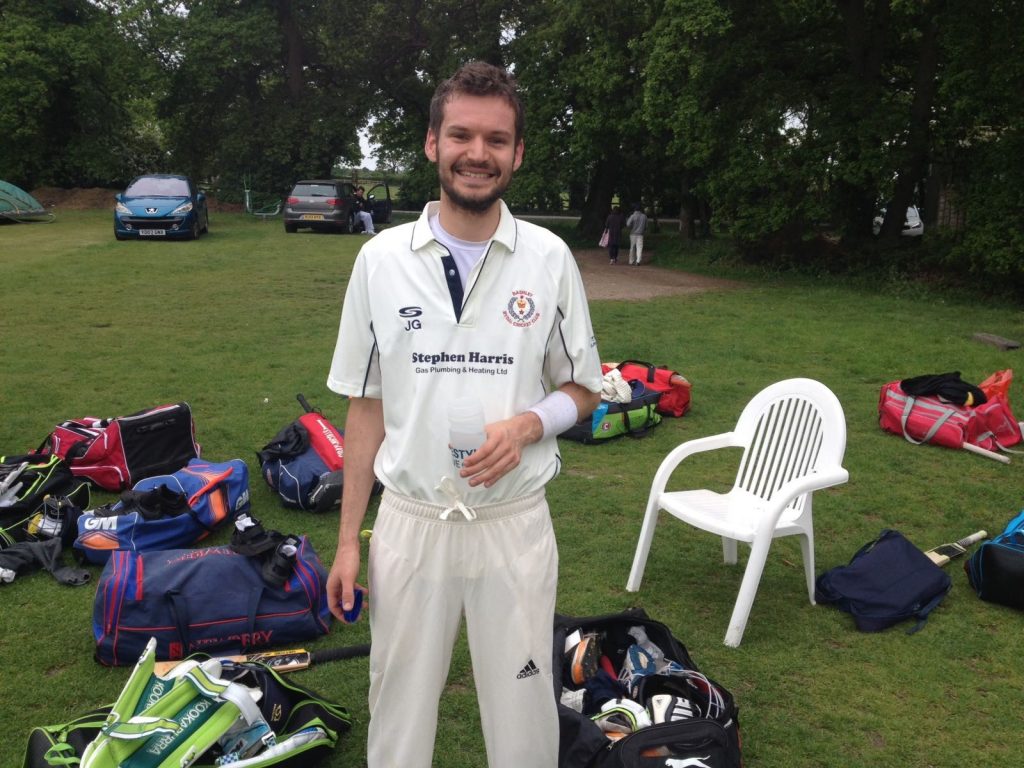 Jack Griffiths – 41 runs and 2 wickets
Bournemouth started their reply slowly with Griffiths and Freya Cutler again sticking to a good line and length to frustrate the openers. After Cutler snared the opener with a full length delivery, Bashley took wickets at regular intervals and were fully on top. The chase regained some momentum in the middle overs as Victoria Pack (29) and Chris Lawson (47) gave their side a fighting chance of snatching victory. With the game going to the wire, the return of Griffiths (2-27) and Cutler (2-31), as well as some good fielding, got Bashley over the line  to make it two wins from two in the league.
Man of the match: Jack Griffiths