Bashley (Rydal) 3rds 183 for 7
Woodgreen 180 for 9
In welcome sunshine, Woodgreen won the toss and elected to bat first. They made a cautious but steady start and had only reached 28 when Naish was caught for 15 in the 10th over. Their slow progress continued until the loss of 3 quick wickets left them at 72 for 4 after 23 overs. Nick Clark (2 for 27) bowled accurately and picked up a couple of deserved wickets. Stuart Nash was batting well for Woodgreen and he found support from Griffiths as they attempted to rebuild the innings. Nash (60) was eventually well caught off Tom Saunders (3 for 38) to leave Woodgreen on 127 for 6 after 35 overs. Wickets continued to fall as Woodgreen tried to increase the run rate. Griffiths (46) was eventually bowled by Dan Hart (2 for 37) and Toby Mills (1 for 23) took a wicket with his first ball. After their late rally, Woodgreen eventually reached 180 for 9 off their 45 overs.
After tea, Bashley started their run chase with positive intent. They lost 3 early wickets as Michael O'Sullivan (17), Saunders (1) and Achakazai (17) were all dismissed by the excellent bowling spell of Maniyeri (3 for 30). This left Bashley at 53 for 3 after 10 overs. Jack Harris (16) was run out by a direct hit and the loss of two more quick wickets reduced Bashley to a precarious 128 for 6 after 30 overs. Skipper Sam Scott was batting very well and he found support from Sam Laurent. Together they started to score freely until with victory in sight, Laurent was bowled for a valuable 27 runs. Scott, with an excellent innings of 74 not out, was fittingly there at the end to see Bashley home to a 3 wicket win in the 41st over.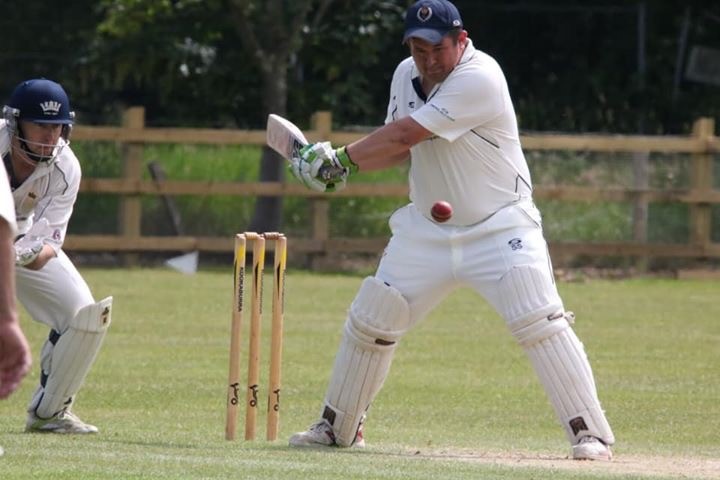 Sam Scott – 74 not out