Bashley thirds welcomed local side Sway to the BCG for a game in the County B league. Bashley won the toss and elected to bowl first due to the moisture that was in the pitch due to the recent weather.
Simon Ridley and Ben Jones opened the bowling and bowled with great control. Simon picked up his first wicket in 3 years to reduce Sway to 20-1. Bashley soon turned to their variety of spin options, with each spinner bowling well and delivering the majority of their full allocation of 8 overs. Tom Manning (1 for 35) and Chris Vaughan (2 for 25) bowled well but the pick of the spinners was Sean Mulley. Sean took 4 wickets in his 7 overs for just 26 runs. This meant Sway ended the innings on 149 for 9.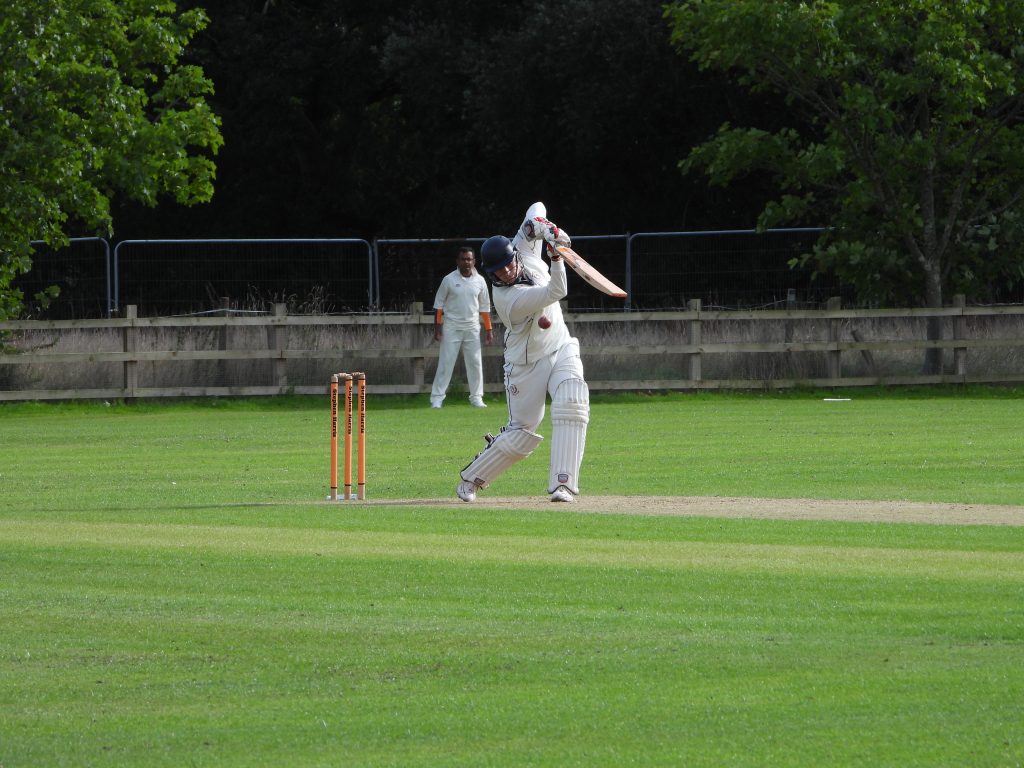 Jack Harris – 33 runs
In response, Bashley struggled early to deal with the new ball attack of Steadman and Waller. Bashley slumped to 15-5 from just a handful of overs with Steadman picking up 4 wickets. This left Sam Scott and Darren Britton at the crease to see of the new ball attack. Steadman ended with figures of 8-2-17-4 and Waller with 8-2-23-1. Sam and Darren successful fought through the opening burst which left Bashley at 44-5 after the first 16 overs. Darren was bowled by the first change bowler for a hard fought 8. This brought Jack Harris to the crease to join skipper Sam Scott. The pair batted very cautiously at first but ran well and put the bad ball away and ultimately produced a match winning partnership of 90. With 16 runs to win from the last 3 overs, Sam Scott was bowled for 49 and Jack Harris was caught 2 balls later for 33. Ben Jones (11 not out) and Simon Ridley (4 not out) saw Bashley over the line with just one ball to spare in what was a very exciting and competitive game at the BCG.
This wins means Bashley 3s still have an 100% record in the County B league.