Bashley welcomed Cadnam to a damp BCG after the midweek rain. Bashley batted first and found conditions extremely tough. Some steady batting saw Bashley reach 32 without loss after the first 10 overs. The next 10 overs were a real struggle and Bashley slipped to 71-5 after 20, with only Saif Achakzai (22) clearing 20. Bashley battled hard and ended up posting a respectable 126 thanks to a fighting innings from Chris Gates (16) with support from Ted Bracey (8) and Toby Mills (12).
Cadnam came out swinging after the break and were 56-1 after 9 overs. Ted Bracey was then introduced into the attack and turned the game on its head. Firstly, he had dangerous opener, Richard Way, caught for an aggressive 46. Ted the continued to take another 4 wickets ending up with incredible figures of 9 overs, 5 for 19. This left Cadnam reeling at 86 for 7. Louis Prichard supported Ted well at the other end and got his rewards to take the final three wickets. Cadnam were all out for 96 in the 25th over.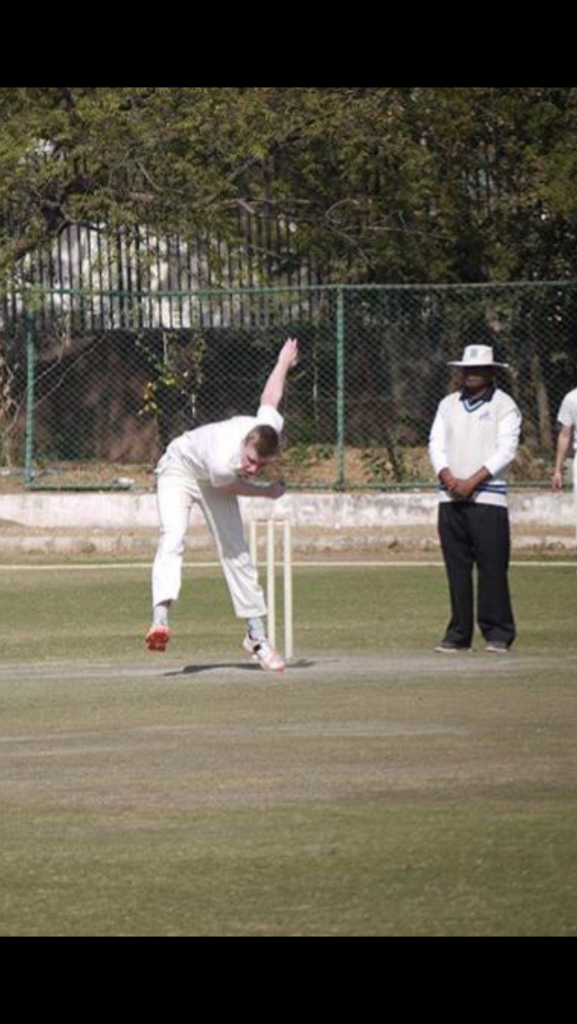 Ted Bracey – 5 wickets
This win leaves Bashley 3rds top of County 3 South with only two games remaining.