Bashley (Rydal) 3rds 375 for 8
Hythe & Dibden 2nds 153
In heavily overcast conditions, Bashley travelled to lowly Hythe and on losing the toss were asked to bat first. Openers Paul Prichard and Tom Saunders were again in excellent form and were soon finding the boundary with increasing frequency. Prichard was in particularly aggressive mood as he completely dominated all the Hythe bowlers. When he was eventually caught in the 23rd over for 121, he had hit an incredible 21 fours and three sixes in an outstanding opening partnership of 201. Saunders continued his fine innings until persistent rain brought an early tea break. On the resumption, Saunders completed his century in the 35th over before he was bowled for 100. Saif Achakazai ensured there was no respite for the Hythe bowlers before he was caught for 53. Wickets then fell quickly as Bashley continued to attack and they eventually reached a formidable 375 for 8 after their 45 overs.
Hythe began their innings in welcome sunshine. However, they were soon in trouble as Ted Bracey (2 for 26) dismissed both openers. Young Louis Prichard (3 for 22) with another impressive spell and Tom Harris (3 for 56) at the other end bowled well in tandem as they removed the Hythe middle order. Toby Mills (1 for 36) and skipper Sam Scott (1 for 1) quickly wrapped up the innings with the last two wickets as Hythe were all out for 153 in the 33rd over.
This resounding 222 run win gave Bashley their tenth successive victory as they completed a memorable season as champions of County Division 3 South.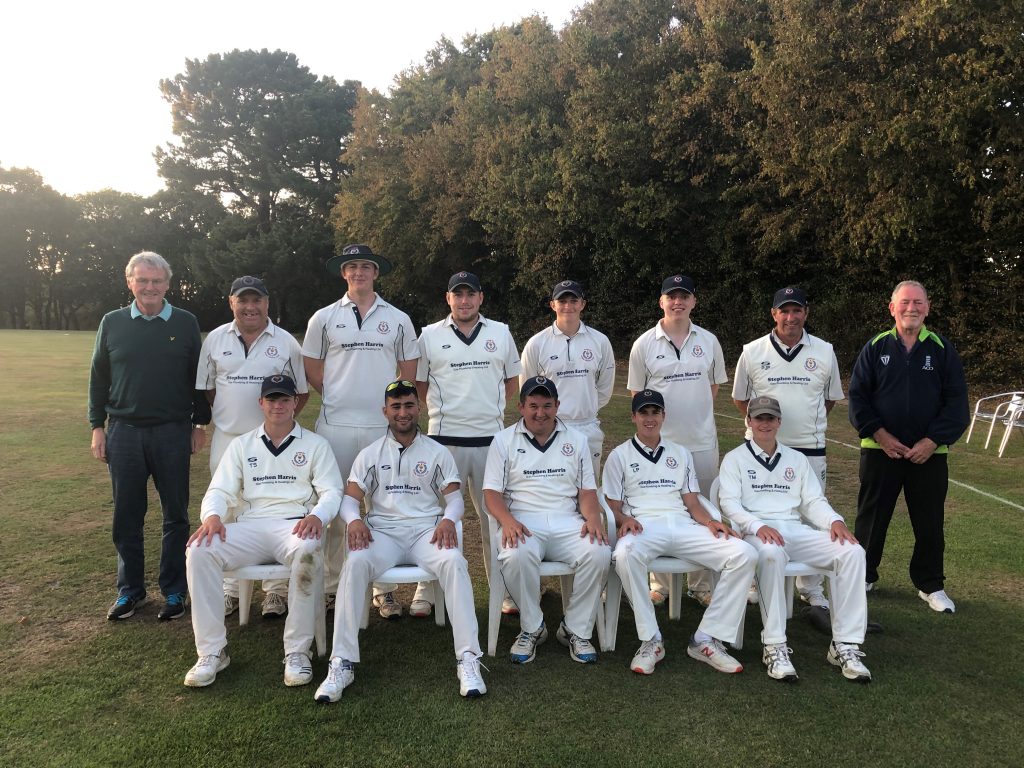 Bashley 3rd team