All Stars Cricket returns this summer for the 2nd season, and more cricketing fun and activity for children aged 5-8 years old.
Each participant receives personalised kit within the registration fee, and this year "Returning All Stars" will have their own kit which builds on the kit from last year.
All Stars Cricket Sessions at Bashley ( Rydal) CC will take place on Friday evenings, starting Friday 18th May, 6-7pm. This will run at the same time as some of the other junior training age groups, which we hope will create a really Junior & Family evening at the BCG ( Bashley Cricket Ground), with food and refreshments available.
Registration for All Stars Cricket must be made through the All Stars Website directly, and can be done so via the link below:
https://ecb.clubspark.uk/AllStars/Course/b00dcbfc-23f6-49e2-a5b9-435a071a64fa
We are thoroughly looking forward to All Stars Year 2, and look forward to welcoming you to Bashley (Rydal) CC
#AllStarsCountdown #JuniorCricketAtBashley   #BigMoments  #FamilyNights.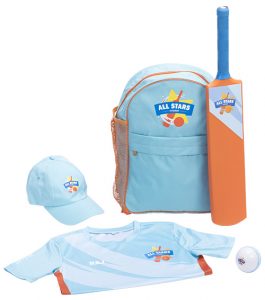 Sample All Stars kit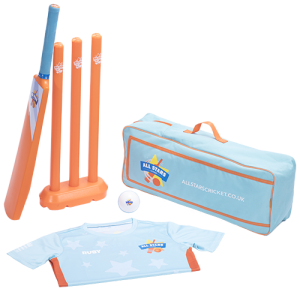 Sample "Returning All Stars" kit